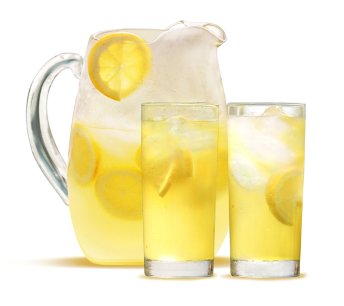 There's nothing better than a nice cool glass of lemonade on a hot day.  Well, if you are in the mood for cake, you can have your cake and your lemonade too!
First, bake your favorite lemon cake. (from a mix or from scratch)
Then, combine a cup of thawed lemonade concentrate with a cup of powdered sugar.  Drizzle this evenly over your cake.  (Poke holes in your warm cake with a fork before drizzling)
Put the cake in the fridge until it's cold and then frost with  a container of lemon frosting.